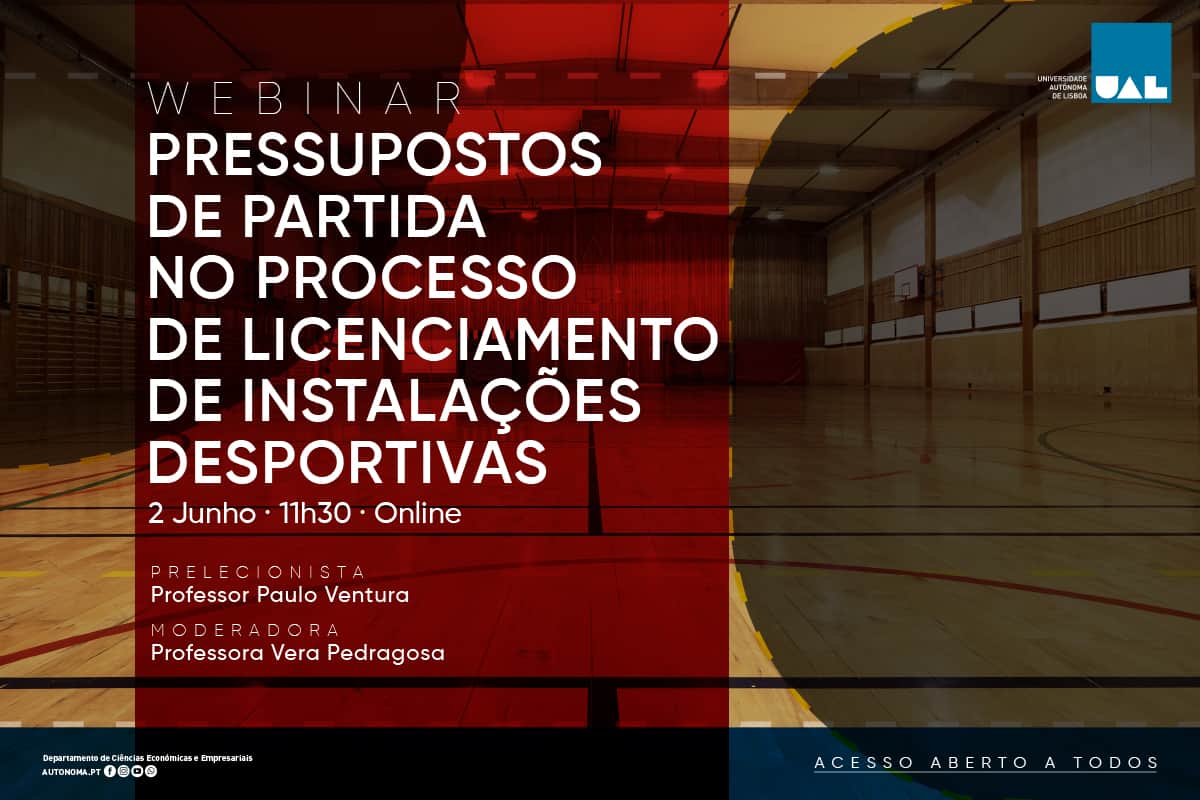 It is intended, through the presentation of a Webinar on the theme "Starting assumptions in the licensing process of Sports Facilities", to clarify the various sports agents and others who are interested in these themes and, on the other hand, intend to deepen their knowledge. on the basic procedures that must be adopted in the process of building any facility and/or sports equipment.
In view of the complex process of building a sports equipment, it is increasingly essential to have a good articulation and combination of different synergies in order to ensure that the final result of this space fully complies with the function for which it was designed. Among the different starting assumptions, we tried to establish a guideline that would guide and simplify our understanding of the procedures to be adopted, based on: the instructive elements common to the prior control procedure; administrative licensing; prior communication; administrative authorization; prior information and basic elements for a sports equipment construction project.
In a second moment, particular importance was given to the work part in the sporting context, based on: what is meant by contract; concept of contract by right fit; concept of contract by tender, as well as rights and duties of the owner of the work; duties and rights of the work contractor and finally, a simplified approach to the legal regime of public works contracts and types of public tenders.
---