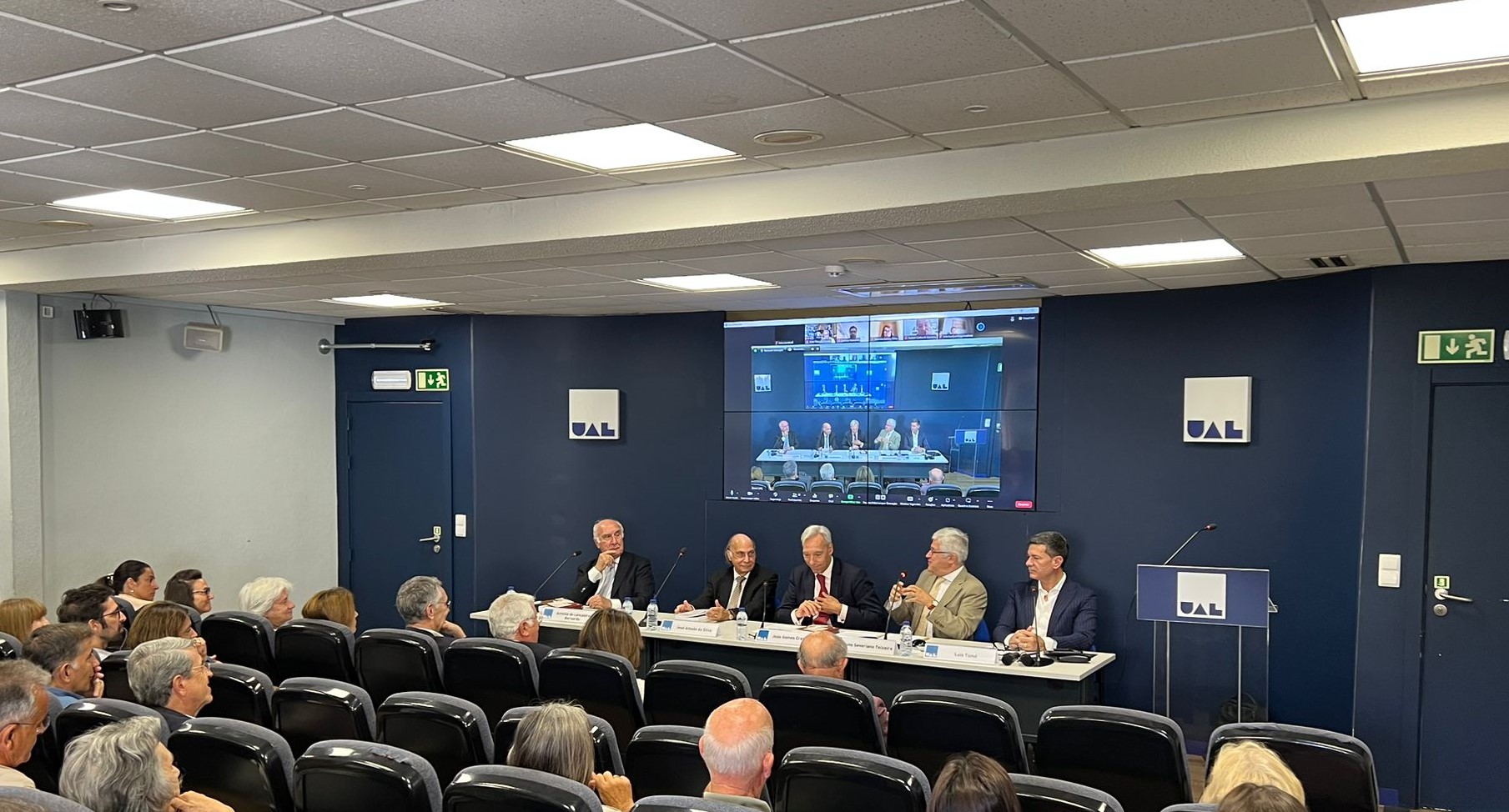 Today, the 10th of July, the presentation of Book | Around the thought of Luís Moita: Humanism and International Relations.
The book aims to deepen themes of common interest, which were constituted as headquarters for sharing motivations and intellectual concerns, aiming at the scientific deepening of these issues.
The presentation of the book was attended by the Chairman of the Board of Directors of Grupo Autónoma Dr. António de Lencastre Bernardo, the Magnificent Rector José Amado da Silva, Luis Tomé Director of OBSERVARE and Director of the Department of International Relations at Autónoma.
The Magnificent Minister of Foreign Affairs João Gomes Cravinho and the former Minister of Internal Affairs Nuno Severiano Teixeira were present.