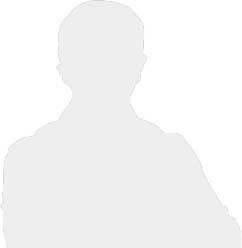 Patrício V. Langa is Professor of Sociology, Comparative Studies in Higher Education, Public Policy on Science and Innovation at the Faculty of Education of the Eduardo Mondlane University (UEM) in Mozambique.
He coordinates international doctoral programs in Higher Education Studies and in Comparative Public Policy Studies of Science and Innovation (CHEPIS) with partners from the KTH Royal Institute of Technology in Stockholm, Sweden, at the University of the Western Cape, South Africa.
He supervises international PhD and Masters students in Mozambique, South Africa, the Netherlands, Sweden and Belgium, among other countries. Established the first Masters Program in Higher Education Studies and Development (MESD) in Mozambique, in collaboration with the University of Oslo (UiO) in Norway and the UWC.
He is a researcher and visiting professor at several universities and research centres, including the Olso University in Norway, the Danube Krems University (DUK) in Austria and the Center for Higher Education (CHET) in South Africa, Institute for Higher Education in Ethiopia.
Prof Langa holds degrees in Social Sciences, Sociology and Higher Education Studies, respectively, from UEM and the University of Cape Town (UCT), South Africa.
In 2008 he founded the Center for the Study of Higher Education and Development (CESD) and also the Sociological Association of Mozambique (AMS), which he presides.
Prof. Langa served as the first National Director of External Assessment at the National Council for Quality Assurance in Higher Education in Mozambique (CNAQ).
He was a member of the National Council of Higher Education (CNES). He leads several international research projects in Mozambique, ECOWAS, SADC and the East African region.
Prof Langa has published 4 books, edited three special editions of periodicals and several articles in periodicals including Higher Education, European Journal of Higher Education, Higher Education and Administration.
Prof Langa serves on several editorial boards for journals, including the International Journal of Sociology (a journal of the International Sociological Association), Journal of Student Affairs in Africa-JSAA, South Africa, Sociology Study in USA, Revista Simbiotica (Sociology & History, Brazil), International Journal of Working Papers in Higher Education Studies – WPHES, in which he co-founded and is one of the editors in Austria.
He is one of the mentors behind the new Dynamics of African Higher Education (AHED) Series, published by African Minds, Stellenbosch, South Africa.
His main research interests include: social theory, general sociology, sociology of risk, sociology of health, sociology of communication, social studies of science, higher education studies; higher education and economic development, sociology of higher education, higher education governance and public policies and financing of higher education.