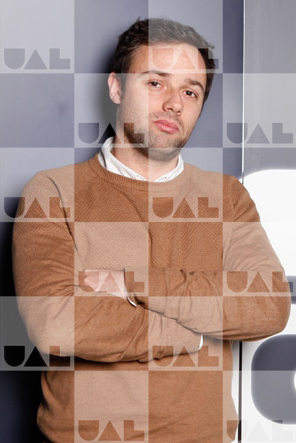 mkellen@autonoma.pt
Graduated in Communication Sciences at the Universidade Autónoma de Lisboa, he is currently a monitor of the curricular unit Media Technologies and Technological Mediations at UAL, also providing training in the area of audio editing for all media.
With extensive experience in sound design in the area of post-production, his name has been associated with several television programs, such as Serviço de Saúde (RTP 1), Falar Global and the European Constitution (Sic Notícias) and also documentaries, of which he stands out Djunta Mon, shown on RTP 2 and awarded an Honorable Mention by UNESCO.
In radio, his medium of choice, he started out with voiceover and animation, and is currently responsible for the post production, production and voiceover of two programs for RDP: Páginas de Português (Antena 2) and Língua de Todos (RDP Africa).
She was the voice of advertising campaigns and gave life, through interpretation and dubbing, to characters from several children's animated television series.