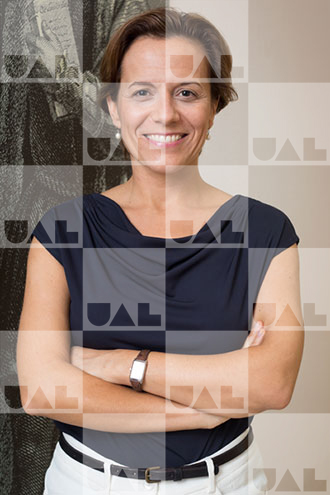 lgodinho@autonoma.pt
Associate Professor at the Department of International Relations, Luísa Godinho holds a PhD and a Master's degree in Political Science from the Université de Genève, Switzerland, having obtained both degrees as a grant from the Foundation for Science and Technology.
She is also Guest Speaker at the National Defense Course and Invited Adjunct Professor at polytechnic education.
As a researcher, she is currently part of the OBSERVARE – Observatory of Foreign Affairs, at UAL, a research center accredited by the Foundation for Science and Technology. He is particularly interested in a discursive-communicational approach to socio-political phenomena, his research work focusing, among others, on topics such as the analysis of ideology, the positioning of parties, national identity and country-image. . It has publications in scientific journals and journals indexed in the Scopus and Web of Science databases.
He has a particular taste for teaching, being responsible for curricular units in the areas of culture and communication for International Relations and teaching at undergraduate, master's and doctoral levels.
She is editor of the Anuário Janus, published since 1996, and reviewer of several national and international scientific publications in the field of Political Science and International Relations.
He is an elected member of the Pedagogical Council of UAL and was a member, between 2014 and 2022, of the Scientific Council of the Universidade Autónoma de Lisboa.
It belongs to the European Political Science Association, among other international scientific associations.