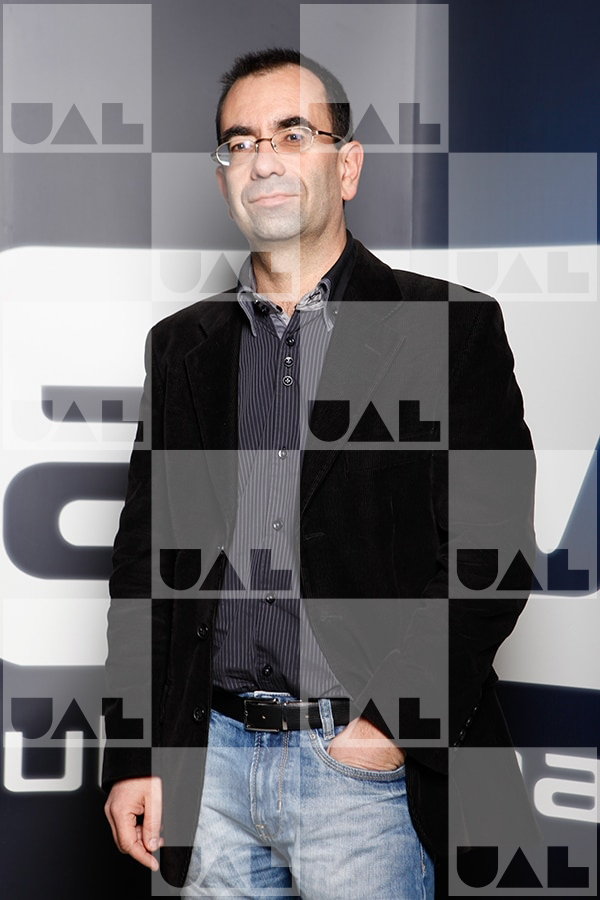 jsousa@autonoma.pt
Professor at the Department of Communication Sciences at Universidade Autónoma de Lisboa and coordinator of Rádio Autónoma at the same university, where he produces radio programs, podcasts, audiobooks and advertising spots.
Graduated in Communication Sciences from Universidade Autónoma de Lisboa, where he has taught since 1994, he has a postgraduate degree in Communication, Culture and Technologies from ISCTE and in Communication Sciences and Psychology from UAL. He is a professional trainer and practitioner of Neuro-Linguistic Programming (NLP).
He was a radio announcer, works as a consultant and trainer in the area of communication, radio, audio and media training, combining theoretical and practical aspects of communication with skills in the behavioral field.
He is currently researching in the field of parasocial relations in social communication in the PhD in Communication Sciences (ISCTE).