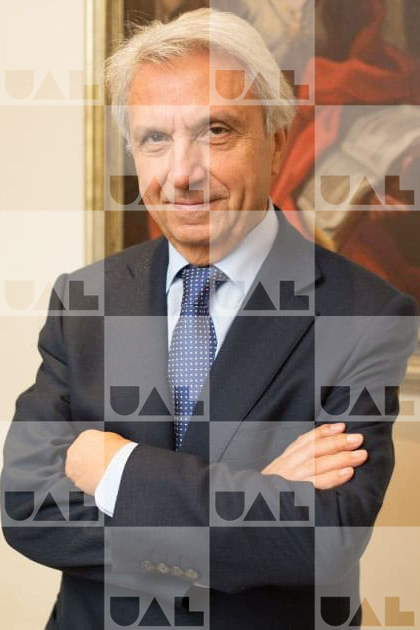 amatias@autonoma.pt
Degree, Master, DEA, Doctor and Aggregate, in Law. Full Professor (by competition).
Elected President of the Scientific Council of the Universidade Autónoma de Lisboa (since September 2016). President of the Scientific Committee and Director of the Law Department of the Universidade Autónoma de Lisboa (2009-2012).
Associate Professor at the Autonomous University of Lisbon (1986-2014).
Assistant at the Faculty of Law of the University of Lisbon (1976-1986). Member of the CAE, by appointment of A3ES.
Taught: Economic Law, Banking Law, Commercial Law, Commercial Company Law, Real Rights, General Theory of Civil Law I (in the Degree course); Contract Law (in the Master's course); Autonomy and Legal Negotiability (in the Doctoral course); Banking and Financial Supervision (in the Post-Graduate Course in Financial Markets, FDL).
He gave conferences (in Portugal and abroad) and published numerous works, in books and magazines, in the field of Economic Law, Banking Law and Real Rights.
He directed the legal, legal consultation and litigation services of important national public institutions; coordinated working groups that carried out the elaboration of legal diplomas of high scope, in the economic and financial domain, having, namely, chaired the Working Group of the Council of the European Union, for the elaboration of legislation, within the scope of credit institutions.
Lawyer Specialist in Financial Law by title awarded by the Portuguese Bar Association. Founder of Saraiva Matias e Associados, Sociedade de Advogados, RL. Jurisconsult, since 1976. Member/arbitrator of arbitral tribunals.
He chaired the general meeting and the advisory board of the Association of Pension Fund Management Companies, having been director of an associated Management Company.
National Rapporteur for the International Academy of Comparative Law (2010). Representative, in Portugal, of the European Association of Banking and Financial Law (AEDBF) and national correspondent of the EUREDIA Magazine.