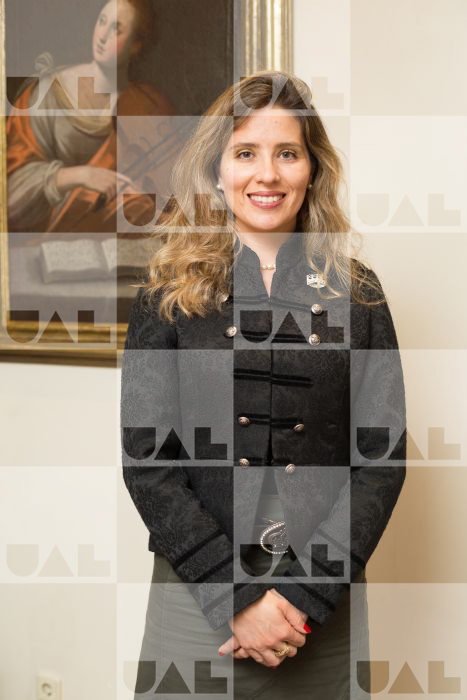 abeuvink@autonoma.pt
She holds a PhD in History from the University of Évora, having completed her Masters and Degree in the areas of History and Pre-Classical Culture and Art History at the Faculty of Arts of the University of Lisbon.
In this faculty he was responsible for the Cultural Activities of the Department of Portuguese Language and Culture between 1999 and 2007, having taught there, as well as at the Faculty of Architecture of the Technical University of Lisbon.
She is President-Founder of the Lisbon Heritage Defense Association – ADPLx, and researcher at CIAUD at the Faculty of Architecture of the Technical University of Lisbon.
He has several articles in scientific journals and publications in his areas of research. He currently has 3 books in press about his academic work.
She is a member of the Sociedade de Geografia de Lisboa, a founding member of the Academia de Escolas de Arquitectura e Urbanismo de Língua Portuguesa (AEAULP), belongs to the National Confederation of Family Associations (CNAF), is a delegate of the International Institute of Business Et Social Communication (IIBSC) in Portugal and member of the Directory of Scholars in European Studies, responsible for the bi-annual publication of the journal "2000: the European Journal", in Rome.
She was decorated with the Grand Cross of the Order of Flags of the Society for the Study of Brazilian Problems, of which she is also a Commander, and received the "Princess Maha Chakri" medal by the Royal House of the Kingdom of Thailand.