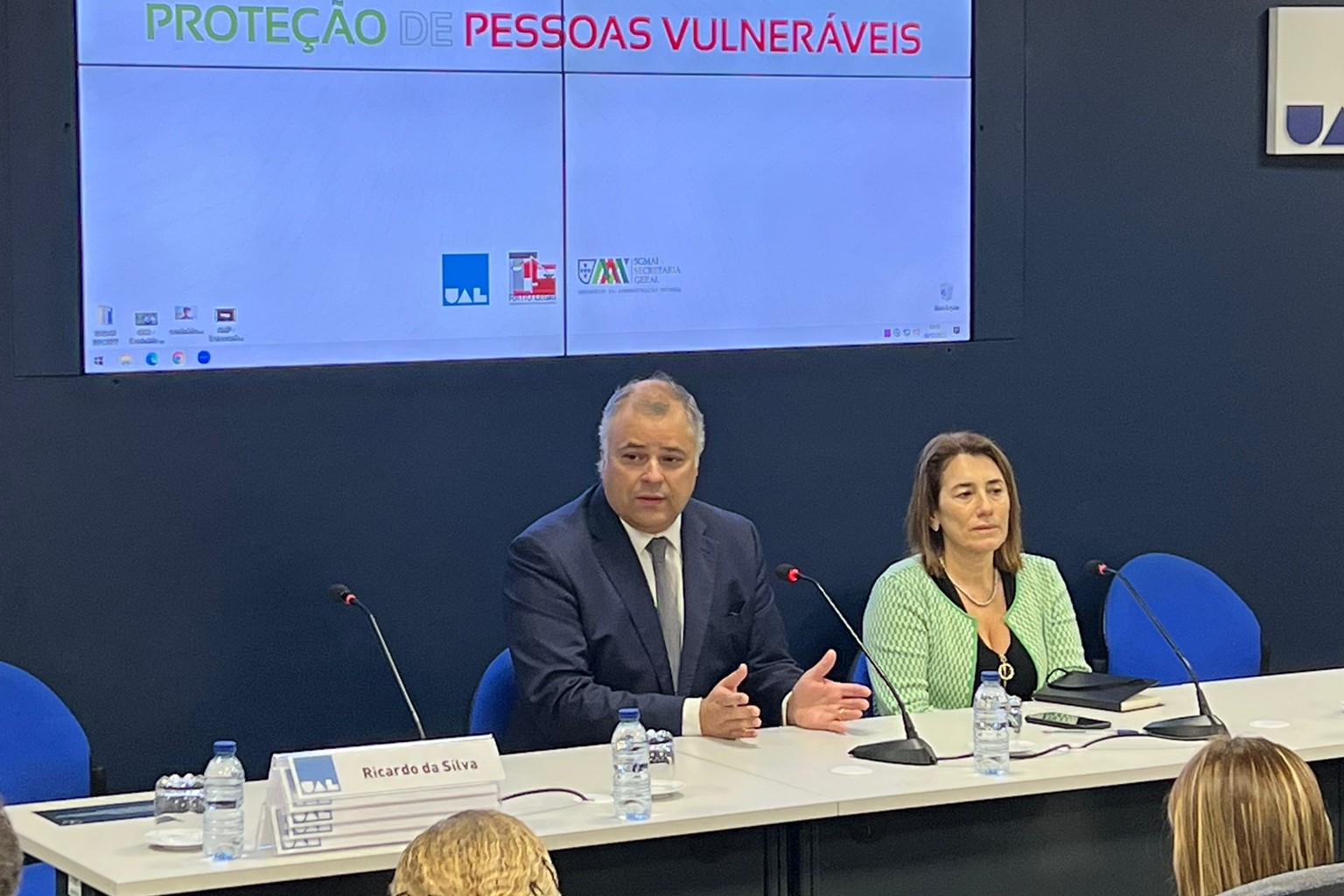 The Seminar on the Protection of Vulnerable People took place at the Universidade Autónoma de Lisboa, last Friday, December 16th.
Organized by the MAI General Secretariat and Ratio Legis – Center for Research and Development in Legal Sciences at UAL.
It was attended by several renowned speakers and entities related to the topic, such as the GNR, ENIPSAA, the Ombudsman's Office, the European Platform to Combat Homelessness.