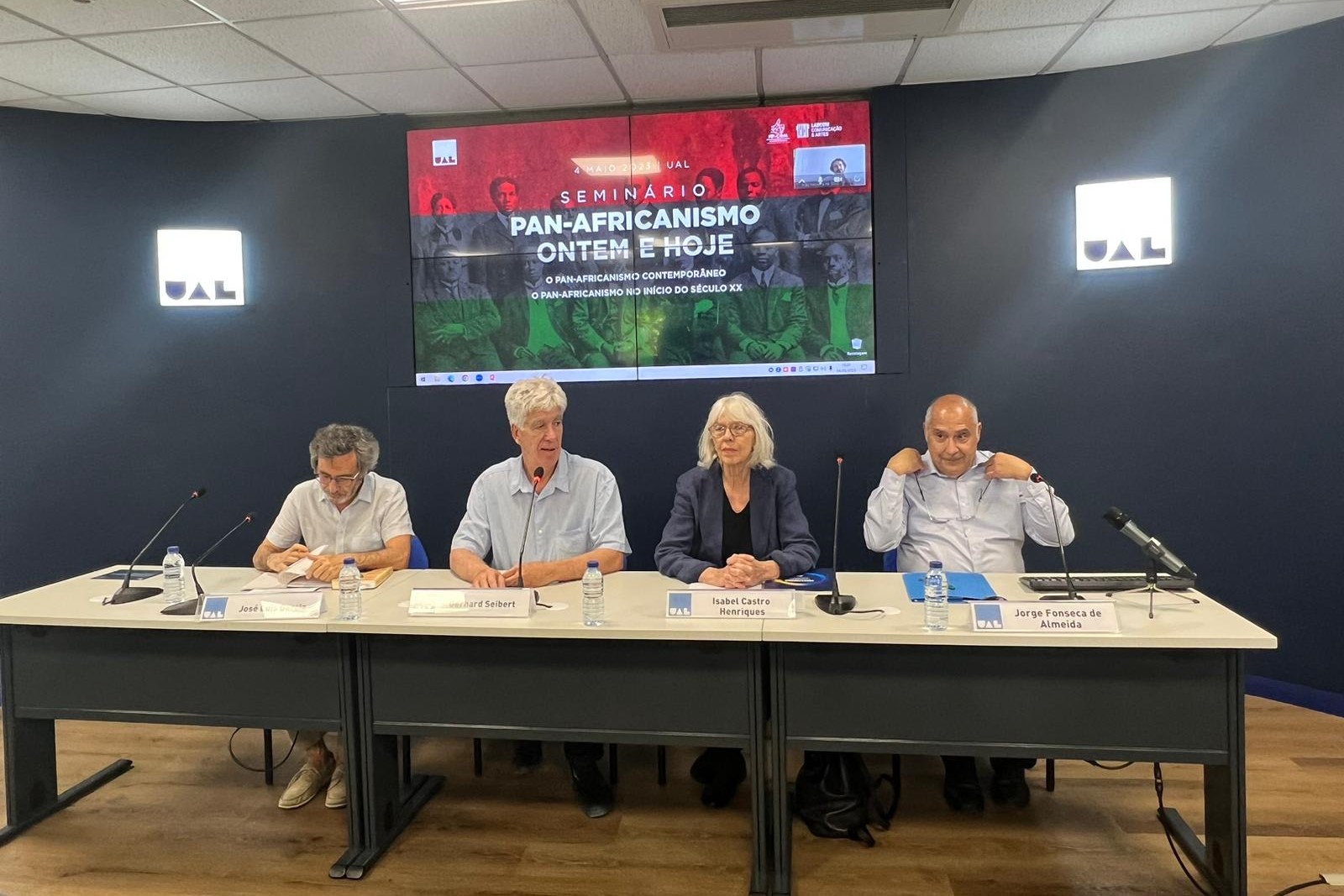 Yesterday, May 4th, the seminar on Pan-Africanism from the beginning of the 20th century to the present day took place.
This seminar, organized by the Department of Communication Sciences of the Autonomous University of Lisbon, received several guests to speak on the subject. Among them José Luís Hopffer Almada (poet and essayist); Maria Paula Menezes (CES/Universidade Coimbra) and Flávio Almada, Master (Moinho da Juventude). This expert panel was moderated by Prof. Inocência Mata from CEComp/FLUL.
In addition to these speakers, the following guests joined in the afternoon: Isabel Castro Henriques (Cesa/ISEG); José Luís Garcia (ICS); João Moreira da Silva, Master (Max Planck Institute for Legal History and Legal Theory) and Jorge Fonseca de Almeida (UAL), moderated by Gerhard Seibert.
During the event, the speakers were available to clarify doubts and interact with all seminar participants.