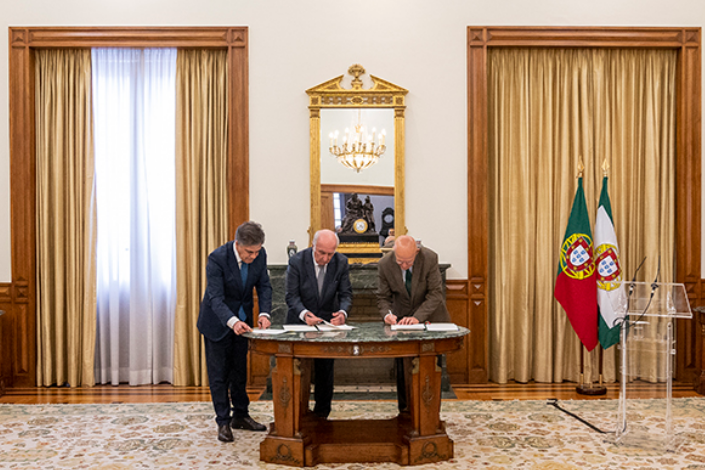 Yesterday, January 17, at the Assembly of the Republic, the protocol between the Autonomous University of Lisbon and Parliament was signed for the first postgraduate course in political and parliamentary journalism, which aims to "enrich the country's training offer" in this area .
According to the President of the Assembly, this cooperation, on the side of the Assembly of the Republic, "consists of allowing employees, members of the Assembly, to also participate as trainers in this postgraduate course" and of "guaranteeing some facilities for trainees" in " access to Assembly facilities and services".
The signing ceremony was chaired by Augusto Santos Silva, President of the Assembly. In this protocol, the vice-president of the Assembly of the Republic Edite Estrela (PS), the President of the Board of Directors of the Cooperativa de Ensino Universitário, the founding entity of UAL, António de Lencastre Bernardo and Reginaldo Rodrigues de Almeida, were also present. director of the Communication Sciences course at UAL, and parliamentary journalist Anabela Neves, graduate coordinator.
Photography: Assembly of the Republic
Testimonial videos and course promotional video