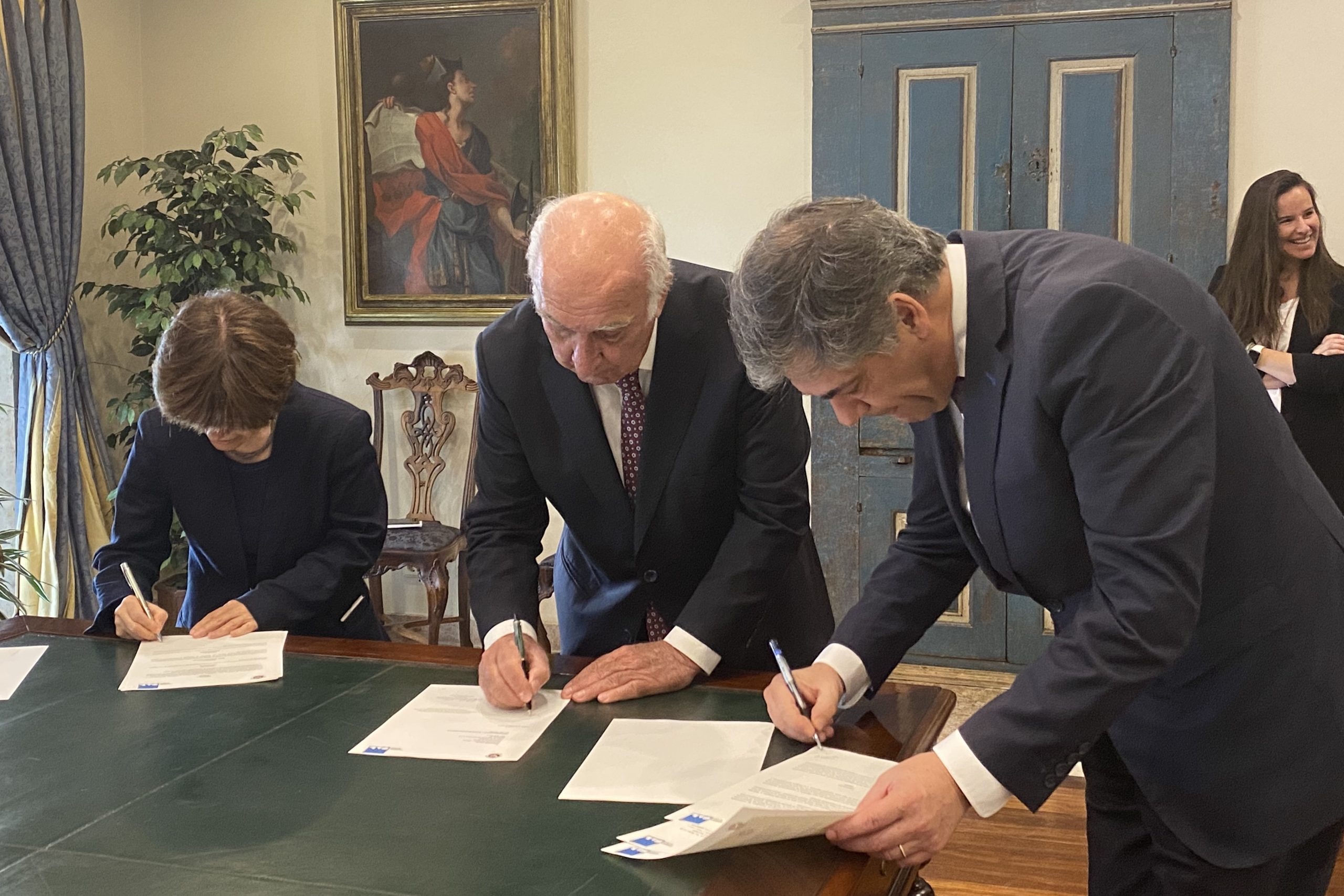 The Autonomous University of Lisbon and the University of Évora signed today, July 3, 2023, a collaboration protocol involving the CIDEHUS research unit of UÉvora and the Department of History, Art and Humanities (DHAH).
The agreement aims to promote research activities to be carried out at national and international level, ensuring the exchange of professors and collaborators between the DHAH of UAL and between the CIDEHUS of UÉvora.
The agreement was signed by Professor João Manuel Valente Nabais, Vice-Rector of the University of Évora, by Professor Fernanda Olival, Director of CIDEHUS. On behalf of the founding entity of the Autónoma University of Lisbon, the President and Vice-President of the Board of Directors of the Autónoma Group, Professor Dr. António de Lencastre Bernardo and Professor Reginaldo Rodrigues de Almeida.