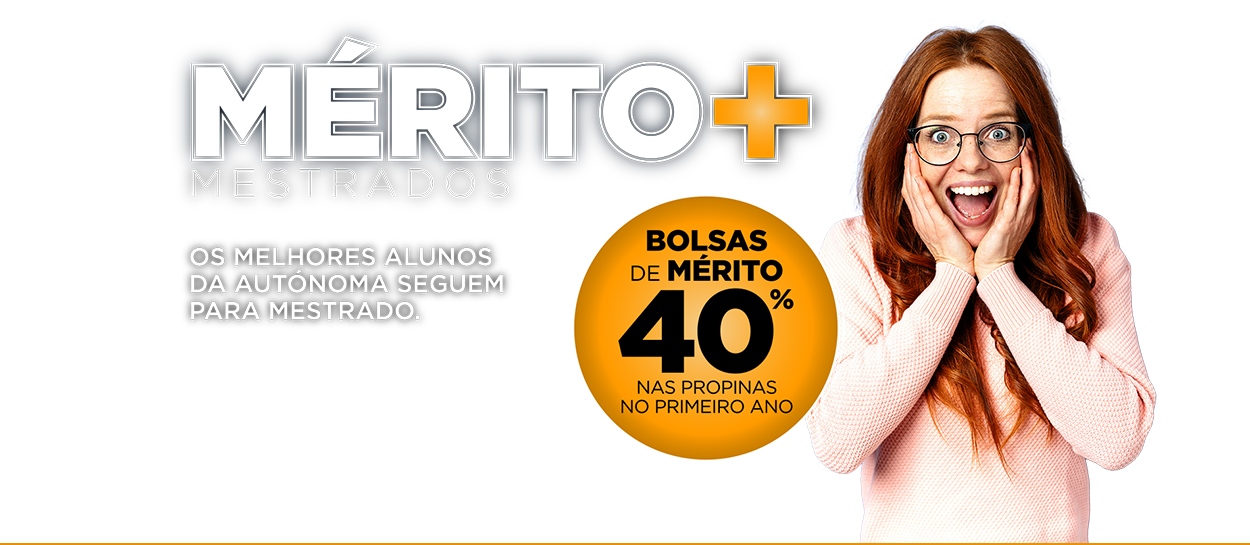 WHO IS THE MERIT + CAMPAIGN FOR?
This campaign is exclusively aimed at the best undergraduate students from the Autonomous Region who wish to enter one of our 2022/2023 master's courses, with the exception of Law, applying the reduction of 40% in the value of tuition fees in the first year.
WHAT FINAL GRADUATION AVERAGE WILL I NEED TO HAVE TO ACCESS THE MERITO + SCHOLARSHIP?
Students will have to complete their degree with a final average of 14 or more
WHEN DOES THE CAMPAIGN END, AND THE CURRENT PRICING WILL APPLY?
The campaign ends as soon as the 1st curricular year of the Masters ends, and the offer is not renewed for the following year. The offer will be immediately interrupted in the event of non-compliance with the payment deadlines established in the treasury.
WHERE AND HOW TO ACTIVATE THE CAMPAIGN APPLICATION?
You must apply to the Secretariat services.
Campaign extended until October 31, 2022
Last update date: October 14, 2022