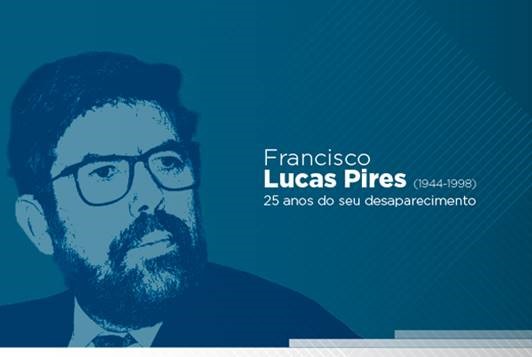 Francisco Lucas Pires (1944-1998)
25 years ago Portugal lost one of its brightest minds.
Politician, lawyer, autr, professor, Lucas Pires headed the Law Department of the Autonomous University of Lisbon and was vice-president of the European Parliament when he left us due to sudden illness.
We remember him, above all, as a thinker and critical voice, of a Europe alive and full of contrasts and identities, uncertainties and crises.
By coincidence, or perhaps not, the plaque that, in due course, Autónoma unveiled to honor him is today in the space dedicated to Erasmus students, a program that aims to reinforce European identity.
Today, May 22, 2023, Francisco Lucas Pires would be 79 years old and, with him, the country and Europe would be richer.