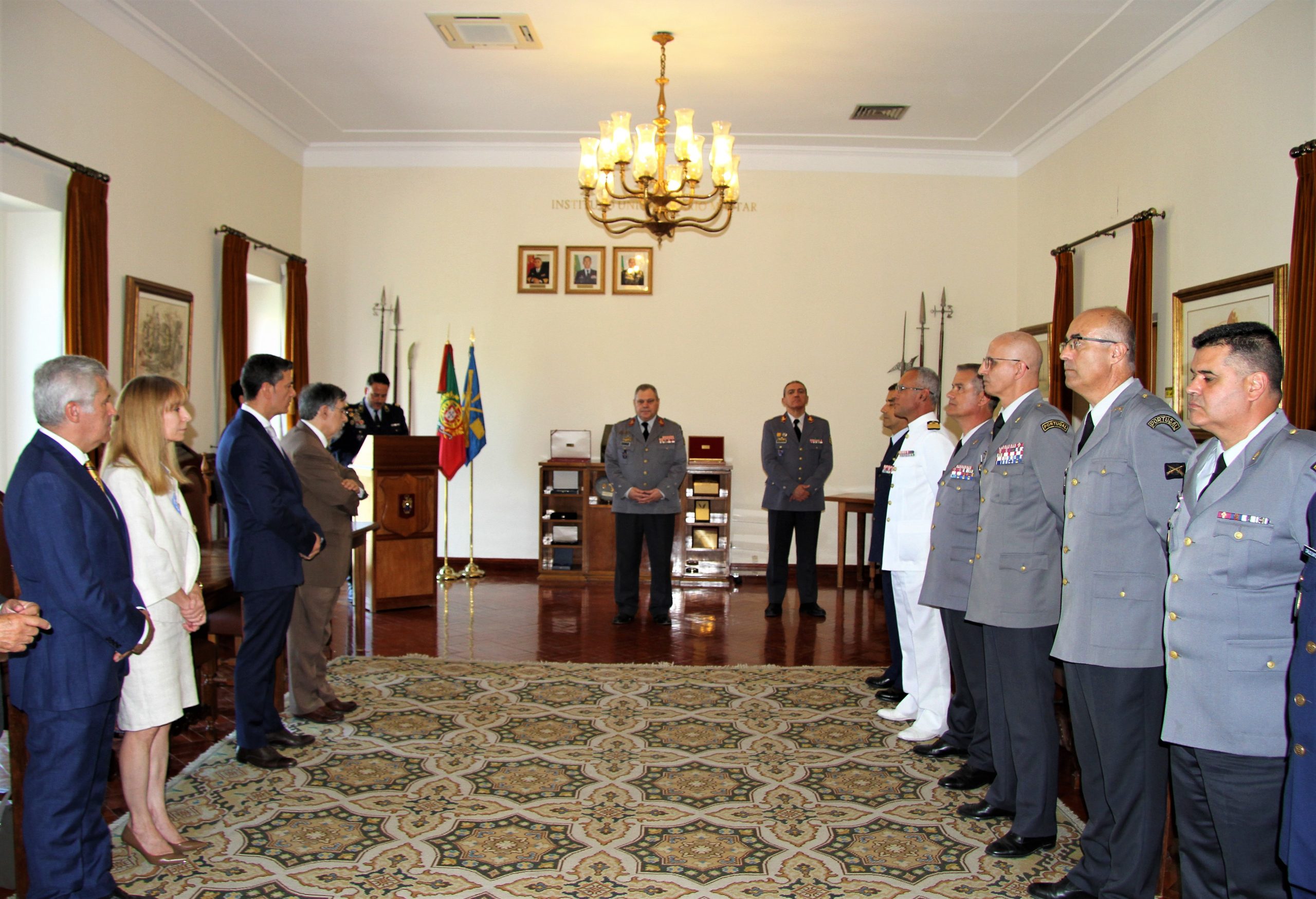 On the 22nd of July, at the Instituto Universitário Militar (IUM), the award ceremony was held for Professor Dr. Luis Tomé, Director of the Autonomous Department of International Relations and Director of OBSERVARE – Observatory of Foreign Affairs.
The imposition of the Medal of the Cross of Saint George, First Class, to Professor Dr Luis Tomé was made by the Commander of the IUM, Lieutenant General António Martins Pereira, on behalf of the Chief of Staff General of the Armed Forces (CEMGFA), Admiral Silva Ribeiro.
At the ceremony, in addition to representatives of the three branches of the Armed Forces and the GNR, the Magnificent Rector of UAL, Professor José Amado da Silva, the President and Vice-President of CEU – Cooperativa de Ensino Superior, CRL, respectively, Professor Doctor António de Lencastre Bernardo and Professor Doctor Reginaldo Rodrigues de Almeida and also the Director of the Portuguese Institute of International Relations (IPRI), Professor Doctor Nuno Severiano Teixeira and the Director of the National Defense Institute (IDN), Professor Isabel Nunes.