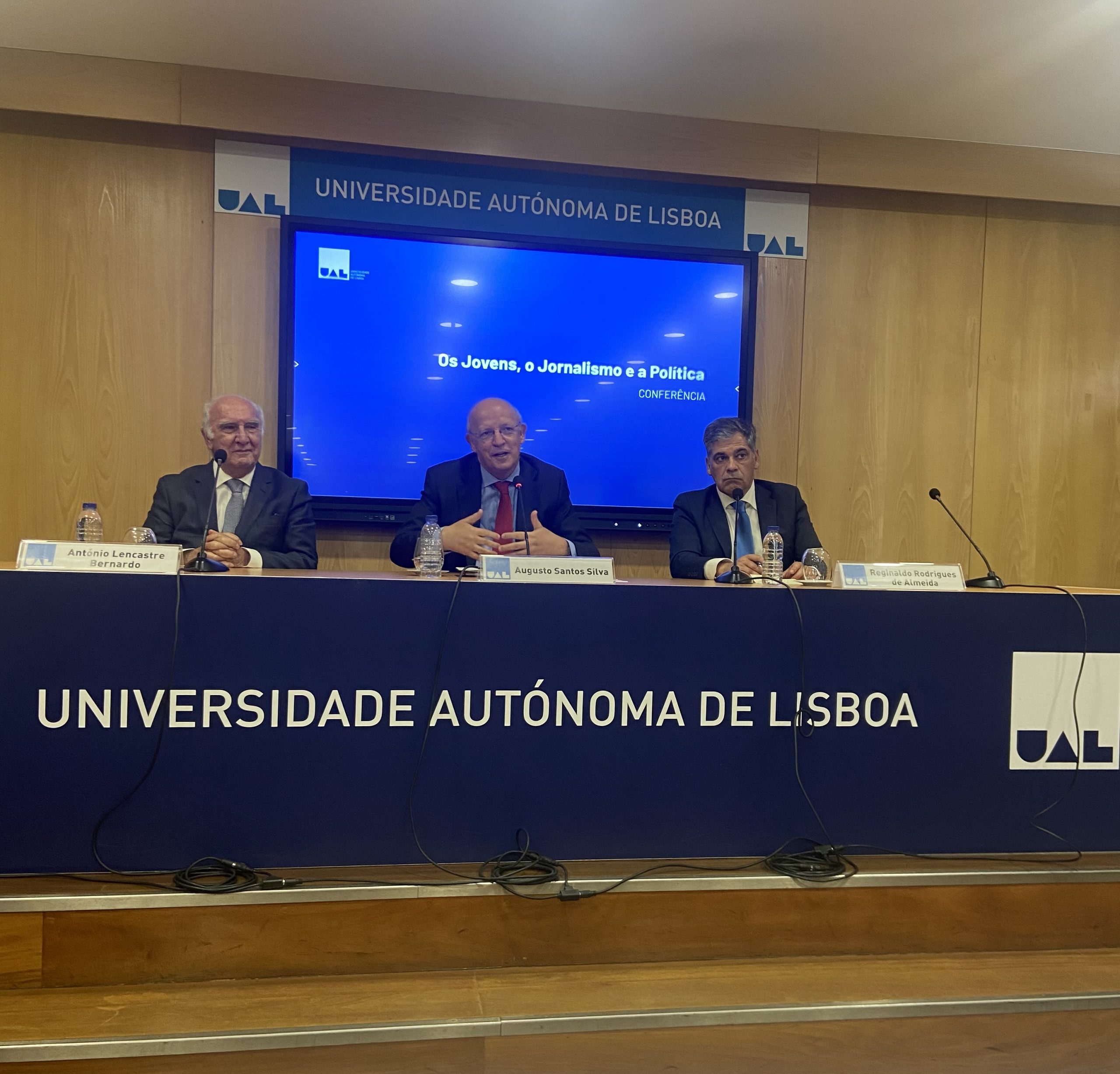 Yesterday, June 21st, in Auditorium 2 of the Autónoma, the conference Youth, Journalism and Politics promoted by the Department of Communication Sciences, within the scope of its postgraduate studies in journalism.
The event, at the opening, had the intervention of His Excellency the President of the Assembly of the Republic, Augusto Santos Silva, preceded by the words of the Chairman of the Board of Directors of CEU, António de Lencastre Bernardo and Reginaldo Rodrigues de Almeida, Director of the Communication Sciences.
Students, journalists and politicians from parties with parliamentary seats participated to reflect on the civic and political participation of young people and their role in journalism in the parliamentary context.
The conference was closed by Ana Catarina Mendes, Deputy Minister for Parliamentary Affairs and the Magnificent Rector, José Amado da Silva.