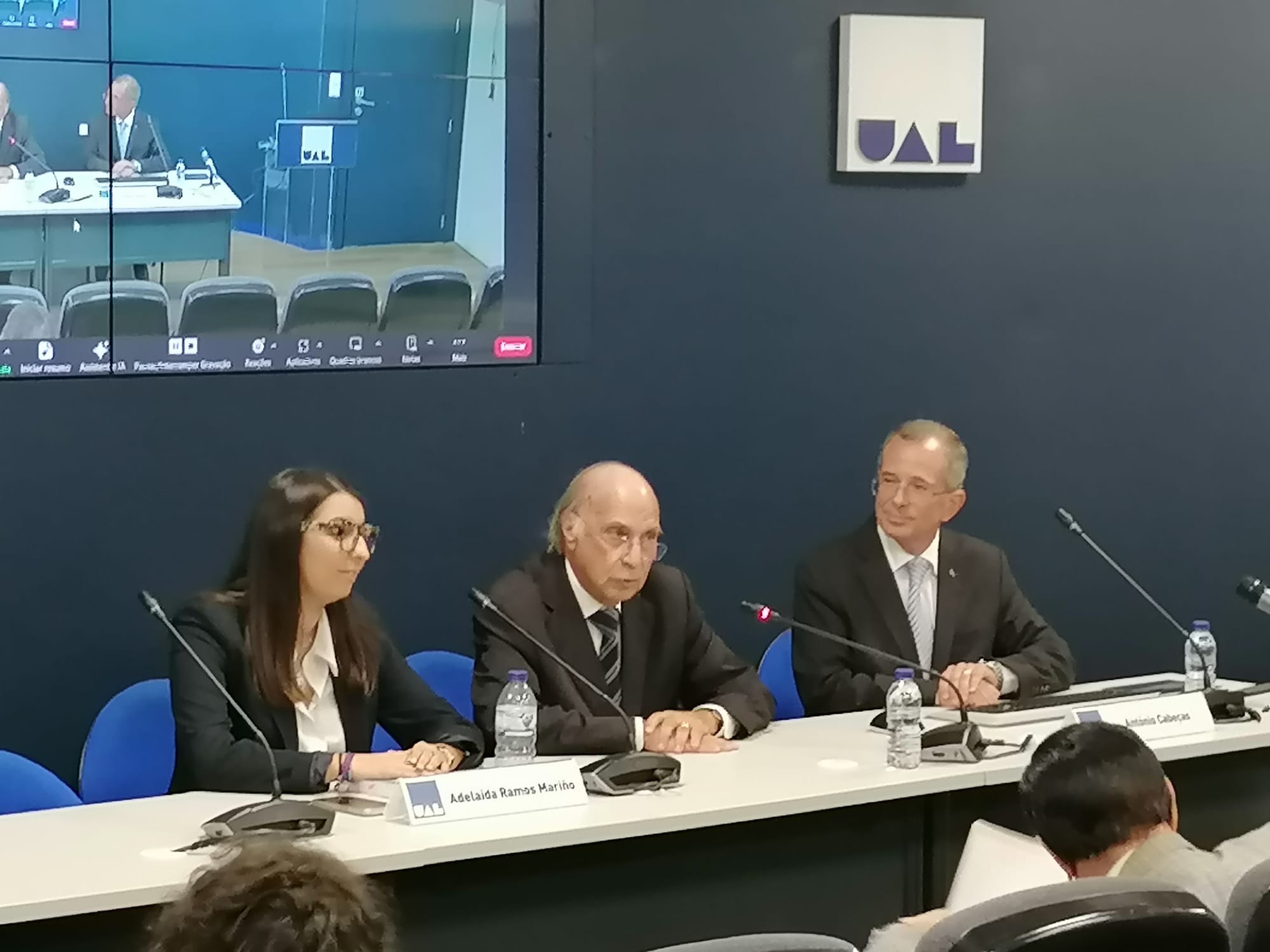 The Conference "Models of Structural Equations in Scientific Studies" was held on October 17th in Auditorium 1 of the Autonomous University of Lisbon, which was attended by José Amado da Silva, Magnificent Rector of the Autonomous University, who opened and closed the event.
The conference explained how researchers who produce scientific work look for effective ways to understand the complex relationships between variables in their data.
Also present were António Cabeças, Associate Professor at Autónoma and Adelaida Ramos-Mariño, Researcher at Emturin at the University of Extremadura.