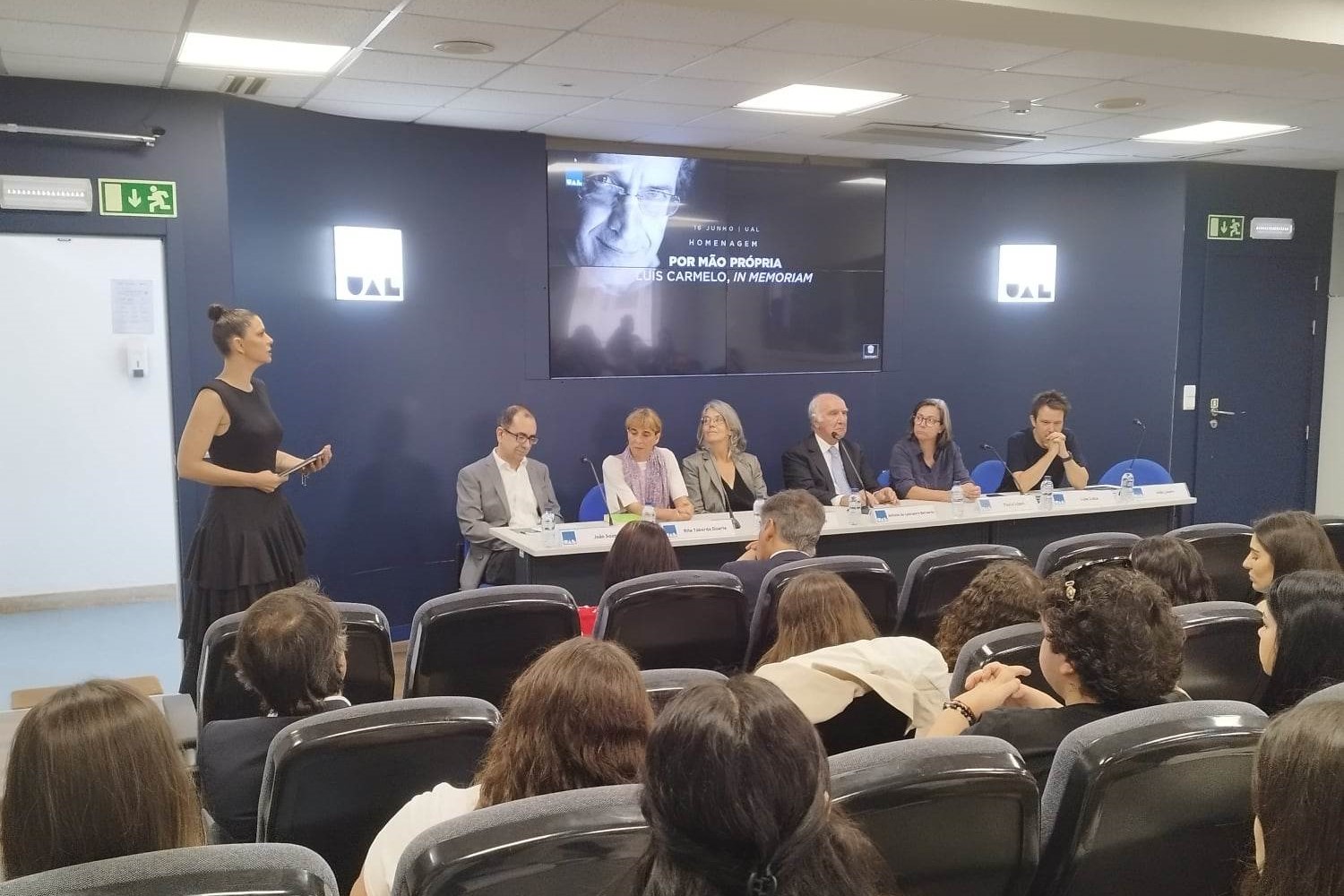 Last Friday, June 16, the Autonomous University of Lisbon paid homage to Luís Carmelo, writer and lecturer at Autónoma.
The event was attended by students, friends and family of the author, in a tribute conducted by Professor Sónia Sá and where there was the opportunity for other teachers and former students, in addition to his wife, to talk about Luís Carmelo. Among them, the President of CEU – Cooperativa de Ensino Universitário, António de Lencastre Bernardo, Professor Paula Lopes, Professor João Sousa and Professor Luís Lima, colleagues and former students of Luís Carmelo. His wife and teacher, Isabel Bezelga and Rita Taborda Duarte, writer and friend of the writer.
After the tribute, there was a session to present the projects of the students of Communication Sciences.