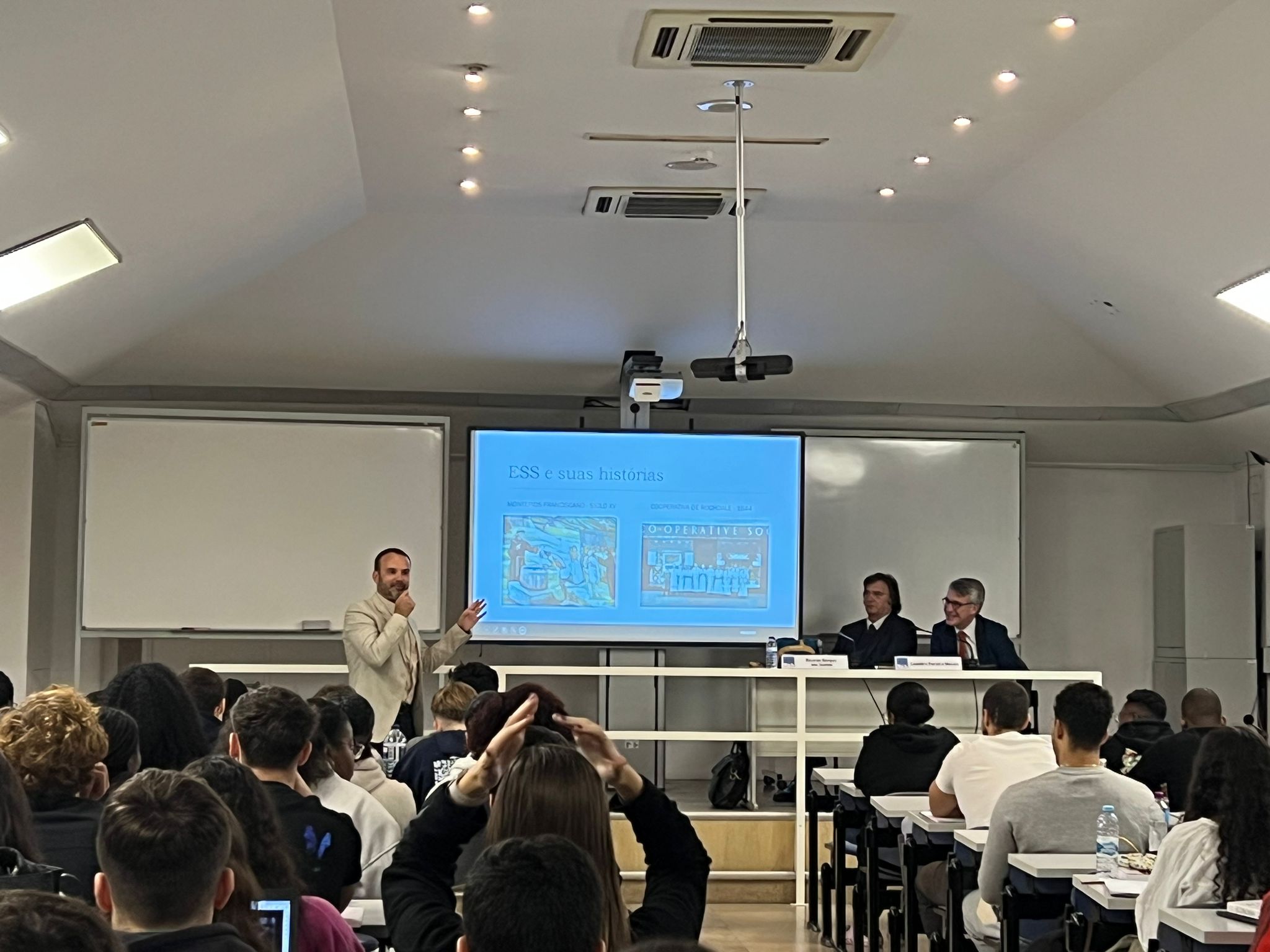 On November 8th, the Open Class took place: Social and Solidarity Economy | Its Contribution as an Alternative Model of Sustainable Development, at the Autonomous University of Lisbon.
It addressed topics such as the Social and Solidarity Economy, which is one of the key elements of economic and social development. It is simultaneously the answer and the alternative to the current paradigm of economic development. Contributes to the innovation and transformation of societies, focusing on the individual, mutual help, individual values and needs, promoting the creation of opportunities for personal development, responding to the insertion of people with difficulties and more vulnerable, building a more equitable society , democratic and sustainable. Economic and solidarity entrepreneurship is capable of developing activities that encourage active participation in the community involved and promoting social, political, cultural and environmental transformations.
Present were Leandro Pereira Morais, Full Member of the International Scientific Committee of CIRIEC Internacional and PhD Professor of Brazilian Economy at UNESP – Araraquara, Scientific Advisor at FAPESP and Ricardo Borges Santos, University Professor and Director and researcher at the Center for Economic Analysis of Social Regulation (CARS) at the Autonomous University of Lisbon.