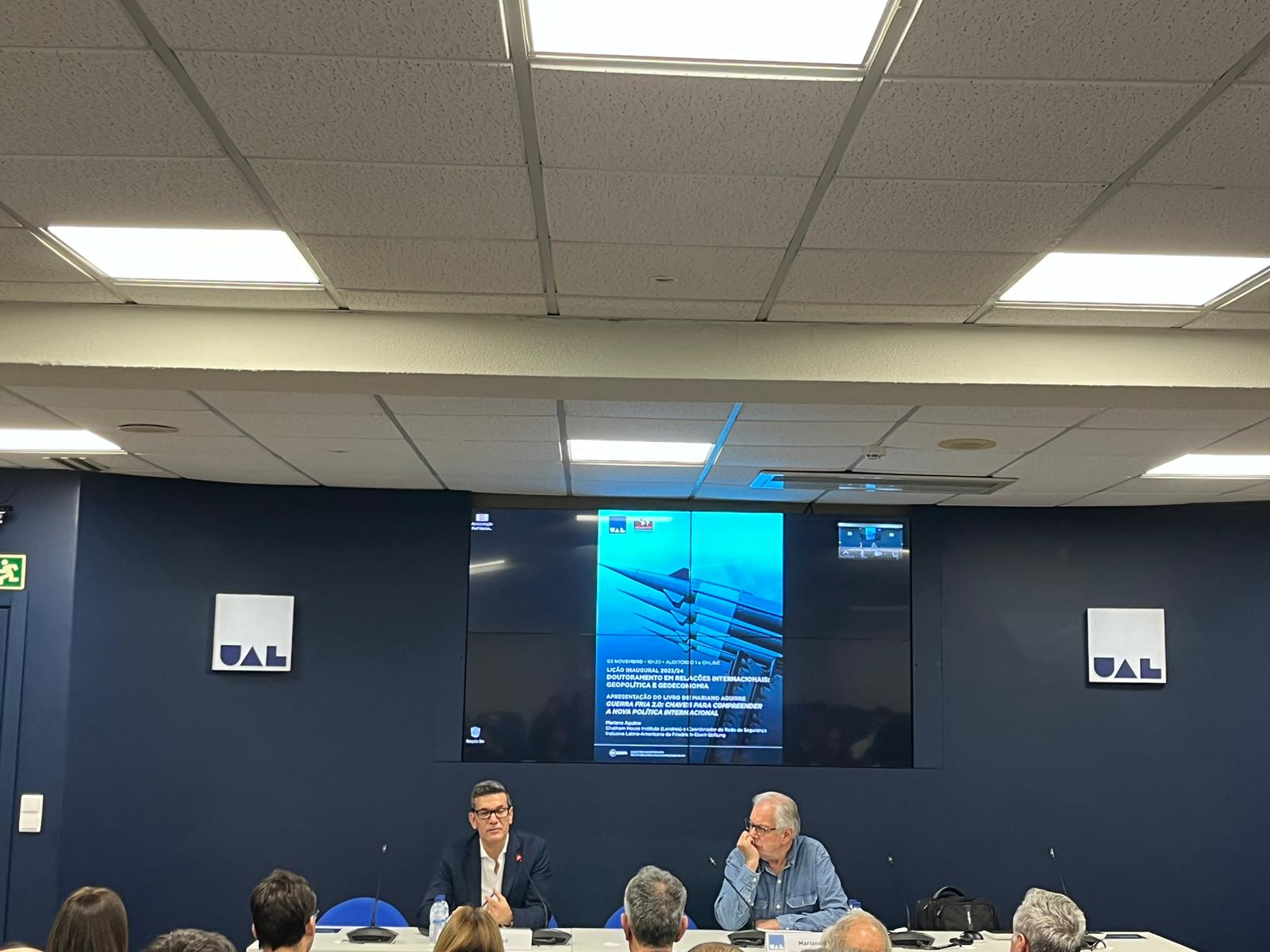 On November 3rd, the inaugural class of the PhD in International Relations, Geopolitics and Geoeconomics took place at the Universidade Autónoma de Lisboa.
The class was attended by Professor and Director of the Department of International Relations at the Autonomous University of Lisbon and Researcher at OBSERVARE, Luís Tomé and the Author and Coordinator of the Latin American inclusive security network at Friechich-Ebert-Stiftung and Master's Professor in International Humanitarian Action at the Institute of Human Rights at Deusto University (Bilbao).
During the session, some of the themes of Cold War 2.0 were addressed, such as the complex and dangerous tensions in the world today, especially for great powers and emerging countries, in the context of climate crises.
In addition to the opening session of the doctorate, there was a presentation of Mariano Aguirre's book, which shows the differences between the first and current Cold Wars.
At the end of Mariano Aguirre's speech, there was an opportunity to debate the topics exposed and clarify doubts.