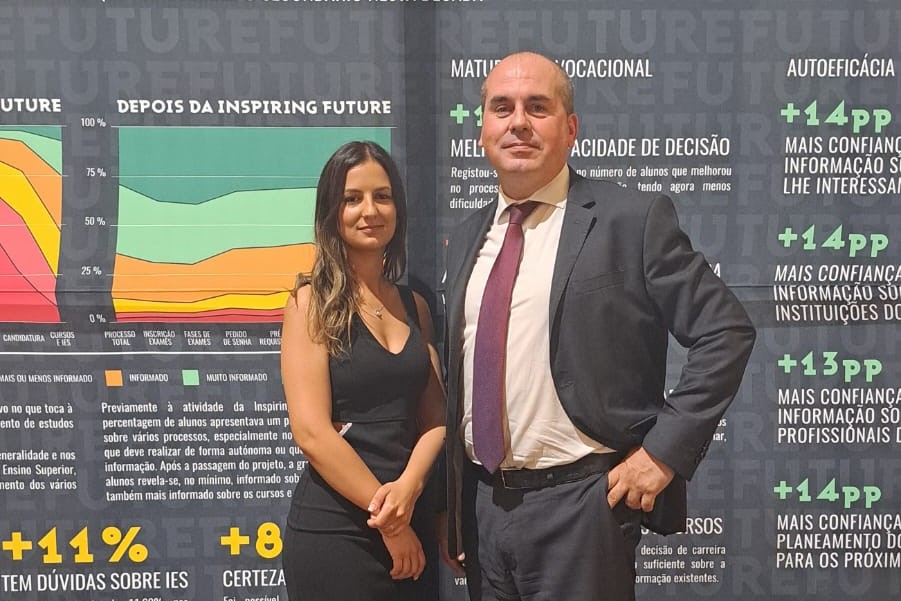 The Autonomous University of Lisbon, on the 28th of June, was honored with the Dedication Award granted by the Inspirar Futuro Association, within the scope of the 10th anniversary of the "Inspring Future" project, a vector for the promotion of higher education establishments and their training portfolio in secondary schools. Autonóma was a pioneer in clarifying sessions for final year 12 students, having annually visited more than 100 schools in the Center and South of the country. A
Attending the event were Dr. Manuel Serejo, Director of Communication at Grupo Autonóma and Dr. Sara Calado, Coordinator of Ação Escolas at UAL.
AUTONOMOUS. PRIVATE PER EXCELLENCE.