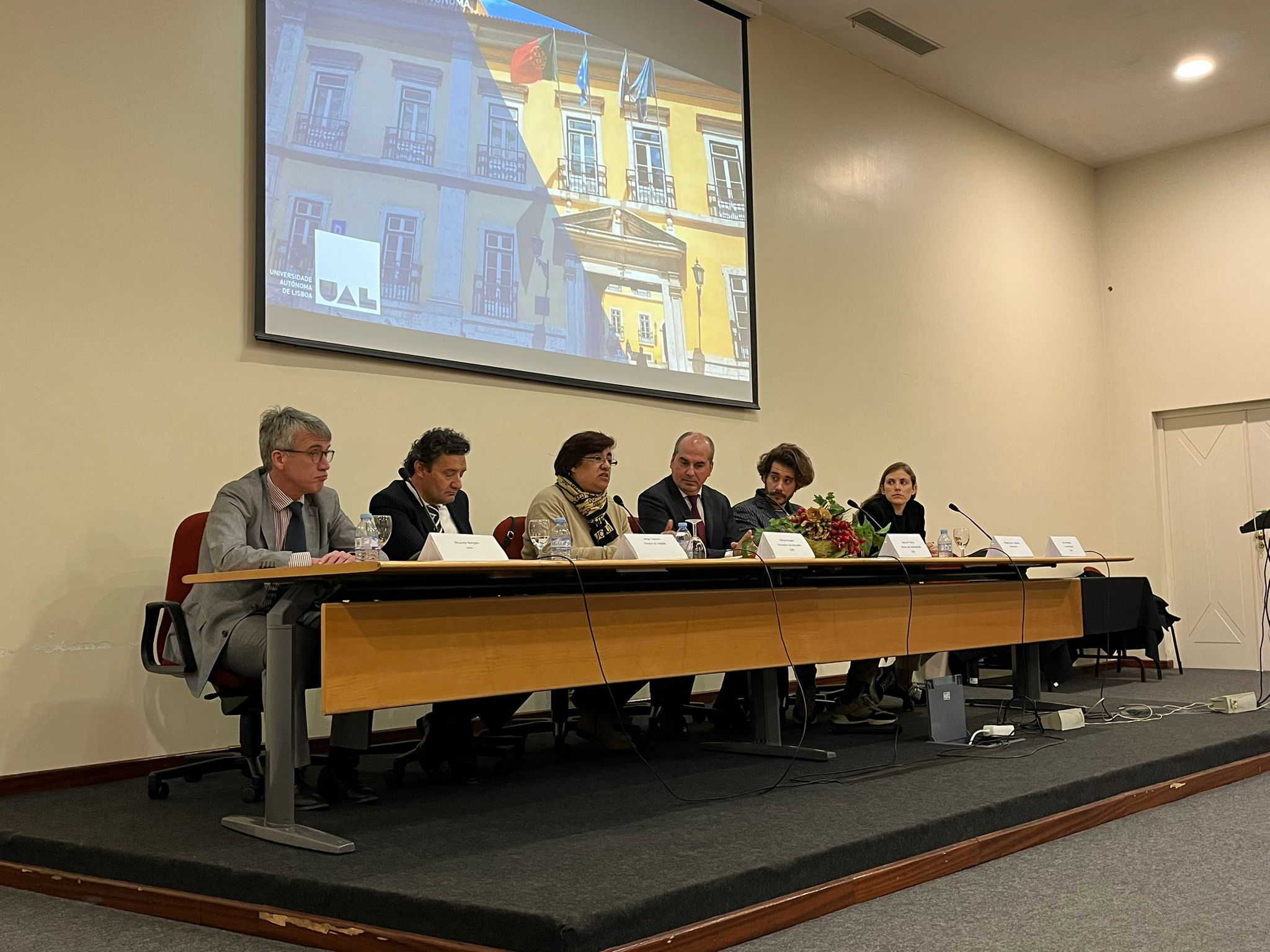 The Universidade Autónoma de Lisboa, within the scope of the collaboration protocol with the Municipality of Cartaxo, carried out, today, February 16, an action to promote the training offer of 1 cycle for the academic year 2023/24. The clarification session held with more than 300 students of the 12th year of schooling from the group of schools of the Autarchy, took place in the auditorium of the Museu do Vinho do Cartaxo and featured a presentation by the Director of Communication and Marketing, Dr. Manuel Serejo, from the Coordinator of the CTC – Knowledge Transfer Center, Prof. doctor Ricardo Borges dos Santos and also, with the special presence of the actor and Autónoma student, Ricardo Sá.
At the end of the session, the Councilwoman for Education of the Municipality, Dr. Fátima Vinagre, thanked the excellent contribution of Autónoma in favor of raising awareness and the continuation of studies of its citizens in Higher Education.
AUTONOMOUS. PRIVATE PER EXCELLENCE.