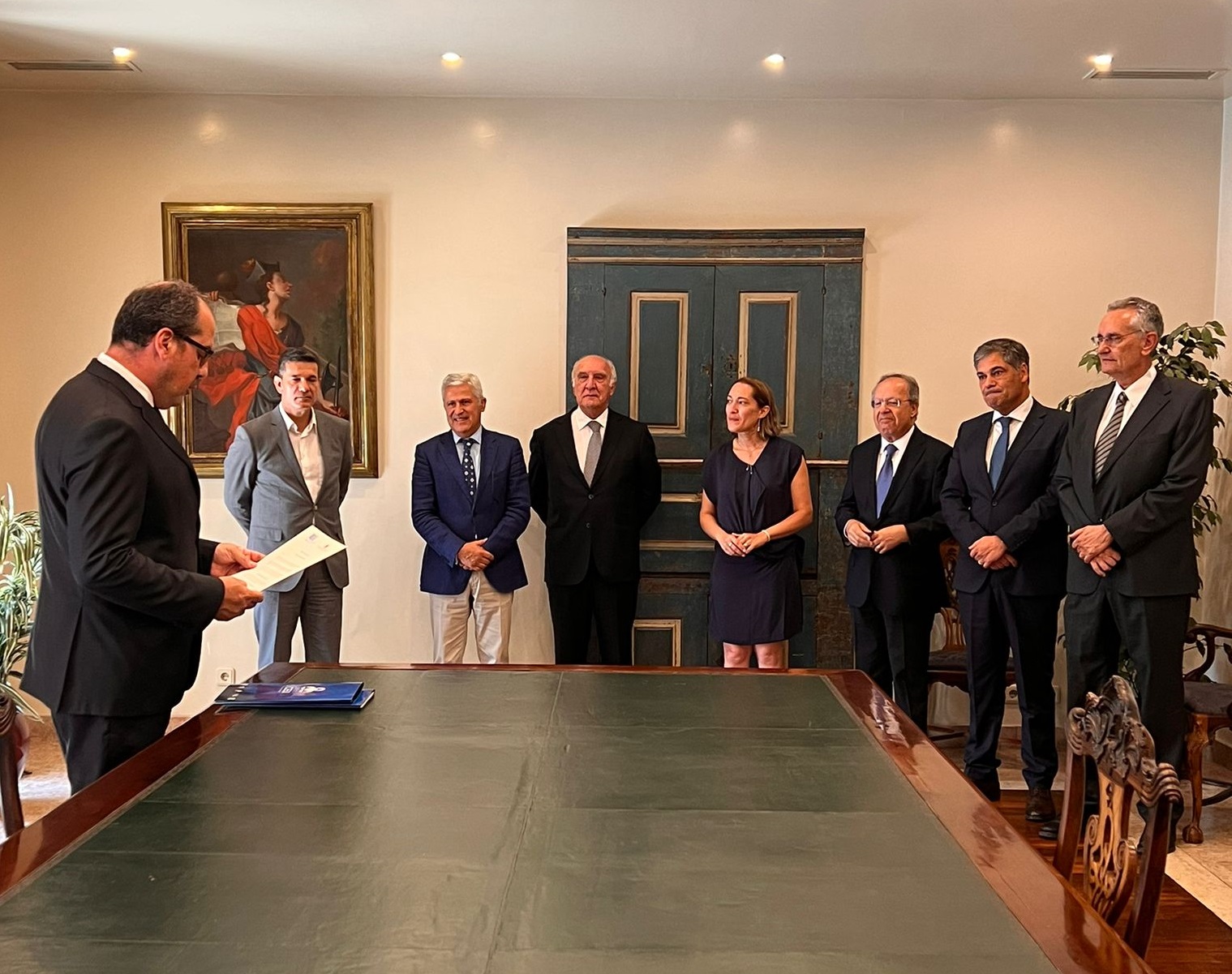 The Directors of the Department of International Relations of UAL (DRI-UAL), Luís Tomé, and of the Portuguese Institute of International Relations of NOVA (IPRI-NOVA), Nuno Severiano Teixeira, signed today, July 8, 2022, the additional protocol to the cooperation agreement between the two Universities, established on December 15, 2021.
This collaboration protocol is in force for a period of five years and aims to "strengthen and densify the cooperation between DRI-UAL and IPRI-NOVA in the areas of scientific research and teaching", reads the document signed by the Directors. DRI-UAL and IPRI-NOVA, responsible for the coordination and implementation of this Protocol.
The agreement, now made public, contemplates the joint realization of several initiatives and activities, including courses, research projects, conferences, applications for competitions and funding or editions.
The integration of DRI-UAL professors/researchers into IPRI-NOVA is also foreseen, as well as the active collaboration of IPRI-NOVA in the PhD in International Relations: Geopolitics and Geoeconomics at UAL, the latter committing to provide professors and/or researchers to deliver thematic lectures at doctoral seminars and to guide theses.
Luís Tomé, full professor and also Director of the Department of International Relations at UAL, considers this Additional Protocol "very relevant" for two reasons. First, because it "formalizes an already long and fruitful practical collaboration" between the two universities and, secondly, because the Additional Protocol "intensifies and extends this collaboration", with IPRI-NOVA becoming "formally associated" with the PhD in International Geopolitical Relations. and Geoeconomics from UAL, along with foreign universities such as Sapienza in Rome, PUC-São Paulo, METU in Turkey and Complutense in Madrid.