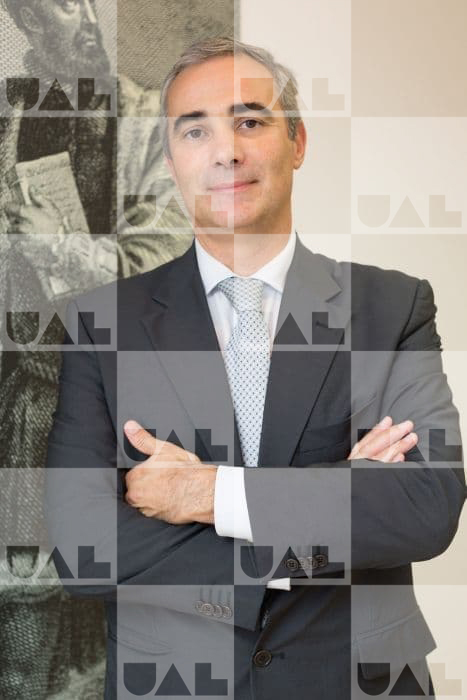 mfneves@autonoma.pt
PhD from the London School of Economics and Political Science (LSE), MPhil in Development Economics from the Institute of Development Studies (IDS), University of Sussex, and a degree in Law (Legal-Economics) from the Lisbon Faculty of Law. He is currently Associate Professor at the Universidade Autónoma de Lisboa in the areas of International Relations and International Law and Professor at the IESM Master in Military Sciences, Researcher at Observare-UAL and President of the Network of Strategic and International Studies (NSIS), a private think tank dedicated to investigation of international issues.
From 1995 to 2013, he was Director of the Asia Program and the Migration Program of the Institute for Strategic and International Studies (IEEI). Member of the Academic Council of CASS Europe and member of the scientific committee of the Asia Europe Journal. He is a lawyer and business consultant.
Previously, he served as Economic Advisor to the Ministry of Foreign Affairs in the multilateral area (UN, Bank, World, OECD, WTO) and participated as a member of Portuguese delegations to several international conferences. He was also advisor to the Governor of Macau, integrated in the diplomatic advisory, and to the Deputy Secretary for Administration and Justice and expert of the Luso-Chinese Liaison Group on the issue of Macau's international status.
He has participated for several years in the Asia-Europe dialogue in the context of ASEM and EU-ASEAN+3. In 2006 he was the guest lecturer by the Asia-Europe Foundation for the 16th ASEF Lecture Tours (2006) – The Knowledge Regions and Innovation in the era of Globalization: challenges and opportunities for Europe and Asia.
Coordinated several research projects on Asia, namely on EU-ASEAN relations, EU-China relations, East Timor's security in the regional context, China-Japan relations, regional integration in ASEAN, China - reunification and integration in the global economy: "The EU Member States' bilateral policies towards China", "Macao and the South China Triangle: from economic convergence to political divergence"; "Macao in the context of EU-China relations" Eminent Persons Report; "The Chinese Diaspora and China's integration in the global economy" having developed research on the Chinese business community in Portugal. He has also coordinated international research projects on human rights, especially human trafficking, and international migration.