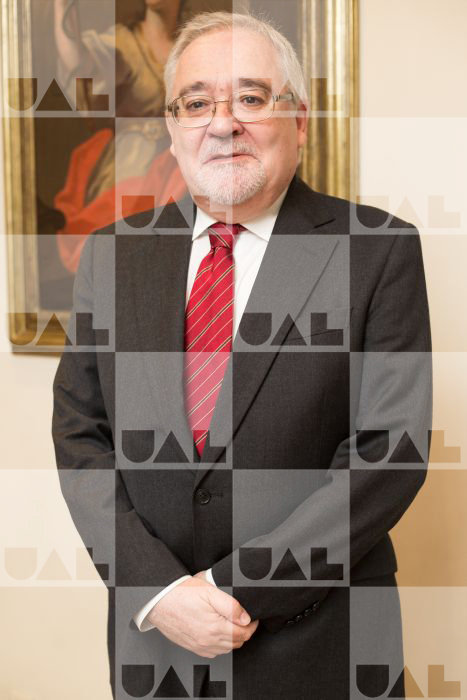 ahomem@autonoma.pt
Higher studies at the Faculty of Law of the University of Coimbra and the Faculty of Arts of the University of Porto.
Obtaining a PhD in Letters / History of the Middle Ages (1985, with unanimous distinction and praise) and of aggregation in History (1994, unanimously).
Professor of Medieval History at FL/UP since 1973, successively as monitor (1973), occasional assistant (1974), assistant (1976), assistant professor (1985), associate professor with provisional appointment (1990), associate professor with permanent appointment ( 1995) and full professor (1998 ff.); retired in 2014.
Director of the Department of History and Political and International Studies at FL/UP (2010-2012).
Invited Full Professor at the Autonomous University of Lisbon «Luís de Camões» [UAL] (1989-2005 and 2012 ff.).
Director of the Department of History (1991-1993) and of the Department of Human Sciences (1993-1999) of this University; scientific coordinator of the scientific area of History (1st and 3rd cycles) at the same University (2015 ff.).
Visiting Professor at the Department of History of the Faculty of Arts of the University of Lisbon (1987/88, 2003/04 and 2007/08), for the purpose of teaching the Diplomatic Seminar of the Master's in Paleography and Diplomatics.
Member of the Commission Internationale de Diplomatique, the Portuguese Association of Economic and Social History, the Portuguese Society for Medieval Studies, the Center for Population, Economy and Society Studies (CEPESE [UP]), the Institute for the History of Law and Political Thought (Faculty of Law / UL) and the Interdisciplinary Legal Institute (Faculty of Law / UP); non-integrated collaborator of the Center for the Study of Religious History (U. Católica Portuguesa).
As a medievalist, a scholar of the State, royal power, legislation, the Chancellery (and its documentary typology) and bureaucratic officers (from the perspective of prosopography) [19th century] XIII-XVI]; more specifically, attention to urban diplomacy, and particularly to municipal attitudes.