The Chair of Ibero-American Studies is the result of a partnership between the Organization of Ibero-American States for Education, Science and Culture (OEI) and the Autonomous University of Lisbon (UAL), with the general objective of developing and promoting areas of knowledge, namely through the promotion of research, development and advanced training activities on topics of mutual interest.
The Chair is innovative because of its interdisciplinarity and the content it intends to create, dealing with subjects from History, Sociology, Political Science, International Relations, International Law, Economics and Literature, always from the perspective of the dynamics in the Ibero-American space and the interactions between the various Ibero-American countries and other countries and areas of the globe, such as the USA, China, India, and the African continent.
The Chair – attached to the Department of International Relations/OBSERVARE at UAL – reinforces Ibero-American Studies at this university, which has a long tradition in the field of Regional Studies.
PROGRAM
18:30 -  António de Lencastre Bernardo, Chairman of the Board of CEU
José Amado da Silva, Rector of UAL
Luís Tomé, Director of the Department of International Relations
18:45 - Ana Paula Laborinho, Director OEI Portugal 
18:55 - Nancy Gomes, Chair Coordinator
19:05 – Presentation of ongoing research projects on Ibero-American themes
19:45 - Signing of a Cooperation Protocol between UAL and OEI for the constitution of the Chair
20:00 – cocktail
Date: March 21 (Monday) at 6:30 pm;
Conference in person and via Zoom
To participate you must register using the form below (free registration).
Department of International Relations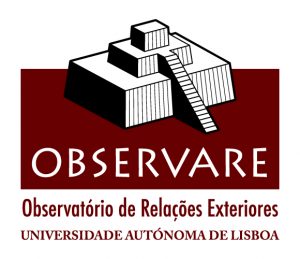 Register for this event